Shows like 'Scandal' and 'Madam Secretary' inspire women to become involved in politics in real life
Watching a woman character star in a fictional political TV drama can spark viewers, particularly women, to vote, campaign for a politician or find other ways to become involved in politics.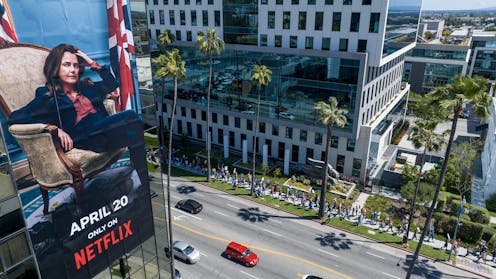 Hillary Clinton famously did not win the 2016 election and become the first female U.S. president. Yet Clinton's presidential campaign still resonated with many women who have said it made them more likely to get involved in politics.
When women run for office, it can inspire other women and girls to become more politically active. Clinton, Vice President Kamala Harris, presidential candidate Nikki Haley and other high-profile female politicians have motivated women to follow in their footsteps and consider running for office.
It turns out that same sort of inspiration can happen when a female politician is not actually real, but instead is a character on a fictional TV show.
I am a scholar of political communication and media psychology. My research shows that when women watch a female lead character on a fictional political TV show, it can increase their interest in participating in politics and their belief that they can make a difference in the electoral process and results.
American women's political engagement
Women run for office in the U.S. and serve in political positions less often than men. Only 28% of Congress and 24% of state governors are women. The U.S. ranks 86th among 152 countries when it comes to the number of women who serve in political office – and how long they hold those positions, according to the World Economic Forum.
With the exception of voting, women are less likely than men to participate in political activities. Compared with men, women often have less confidence in their abilities to understand politics.
The role model effect documents that women and girls become more encouraged to participate in politics when they see other women run for political office.
And my research team found that this role model effect can translate into fictional TV content as well.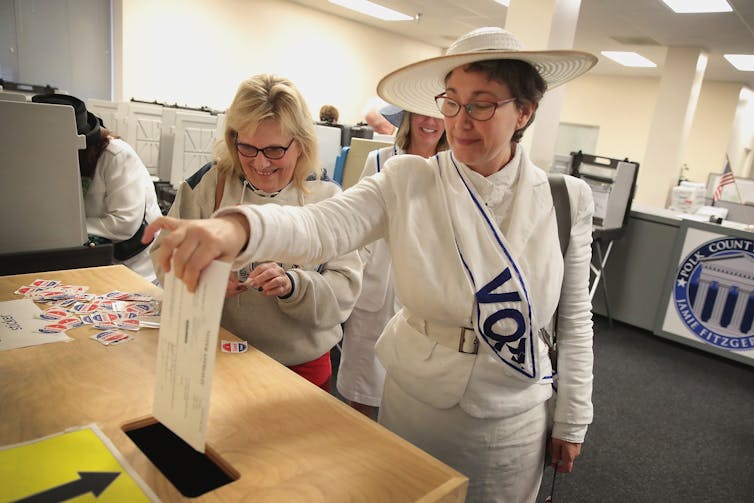 Connecting with TV characters
The fictional characters Alicia Florrick, Olivia Pope and Elizabeth McCord are examples of women whose political power exists only on TV.
Alicia Florrick, played by Julianna Margulies, worked as a Chicago-based lawyer before she eventually ran for Illinois state attorney general in CBS's drama "The Good Wife," which aired from 2009 until 2016.
Olivia Pope, played by Kerry Washington, worked as a high-profile political fixer and consultant on ABC's political thriller series "Scandal," which started in 2012 and ended in 2018.
Elizabeth McCord, played by Téa Leoni, regularly overcame political obstacles as U.S. secretary of state – and later as the first female U.S. president – on the CBS drama "Madam Secretary," which ran from 2014 to 2019.
Each of these shows includes a woman lead character in a nonstereotypical role – a leader successfully tackling political problems.
When people watch these TV shows, they can feel a strong bond with their characters, a connection researchers call parasocial relationships. Viewers even use their attachments to TV characters to satisfy their need to feel connected with other people.
Sometimes, connecting with fictional characters – and seeing strong, female characters – can even spark viewers to become more involved in politics.
Inspiring political engagement
Two studies that I co-authored show how viewers' connections with TV show characters influence their political engagement.
Political engagement can mean a range of things, including how closely someone follows news about the government and elections. Political engagement can also be someone feeling that they can make a difference in an election and that they have a say in what the government does. Political engagement can also include circulating a petition, attending a political rally or speech and, of course, voting.
We found that viewers formed strong bonds with these fictional women, and these connections persisted even after the credits rolled at the end of each episode.
In our first study on this topic in 2019, we surveyed people who watched one or more of three shows: "Madam Secretary," "The Good Wife" and "Scandal." When compared with individuals who watched less often, viewers who regularly watched one of these shows, who were mostly women, had particularly strong connections with that show's lead female character. These bonds with the fictional character translated into viewers saying they had a growing interest in politics, feelings of making a difference in the election process and greater intentions to participate in politics.
In our second study from 2020, we collected data from people who were much less familiar with these shows. Participants in an experiment viewed a leading female character in "Madam Secretary," or a leading male character in another show, with either a political- or family-focused plotline.
When compared with the other experimental conditions, participants who self-identified as more feminine, primarily women, experienced greater connections with the female lead character when she was shown in a plotline that addressed a political problem. That then increased their interest in politics, feelings of political self-efficacy and plans for political participation.
Importantly, our study concluded that merely seeing women as lead characters on TV is not enough to prompt women and girls to become more involved in politics. Instead, these women characters must be shown as a political leader.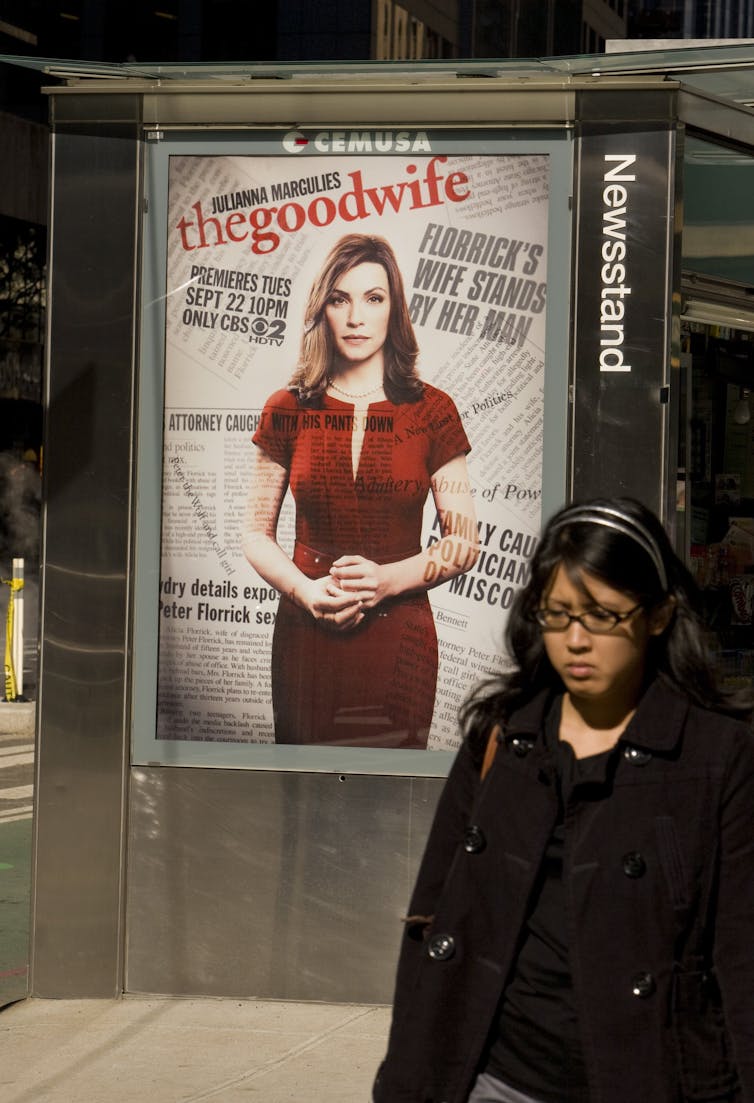 More than just entertainment
Fictional television can influence viewers' political attitudes and policy preferences. Political TV shows, in particular, can be both fun and thought-provoking for viewers.
Given the limited amount of nonstereotypical TV content featuring women, political TV shows with female lead characters may be particularly influential. Shows like "Madam Secretary," "Scandal," "The Good Wife" and, more recently, Netflix's political drama "The Diplomat" all feature strong female characters with high-profile careers in politics, entertaining millions of viewers.
But these shows do more than just entertain their audiences. The power of a woman character leading a political TV show extends beyond viewership to real-world political engagement.
Jennifer Hoewe does not work for, consult, own shares in or receive funding from any company or organization that would benefit from this article, and has disclosed no relevant affiliations beyond their academic appointment.
Read These Next
The imposition of fines and fees on people unable to pay has had a disproportionate impact on Black…
New England has thousands of miles of stone walls. A geoscientist explains why analyzing them scientifically…
This lawsuit is only the latest chapter in a battle between the state and the reproductive health care…